Check out No Greater Joy Mom's fundraiser for 18 adoptive families in immediate need of funds.
http://www.nogreaterjoymom.com/2012/01/almost-1000-up-for-grabs.html#dsq-form-area
Give a little (or not so little) and help a lot! Let's join in our efforts to bring these kiddos home!
I'm trusting God to multiply what we have given and to bless us in return...I took it from our own adoption money. No worries! God is awesome and oh so faithful; He's got this! :)
I chose to contribute to this precious child's homecoming. I chose him because he will soon be transferred to an institution and the family's financial need is great, but not impossible for God. Our sweet Piper has already been transferred...the thought of it is heart wrenching.
Please do what you can! Choose the family or child that God places a burden on your heart for.
God bless!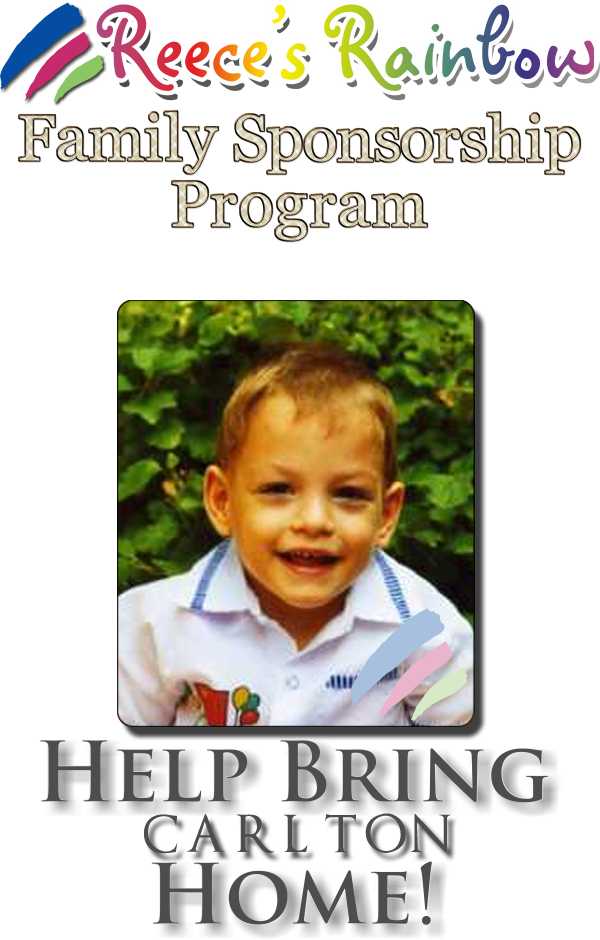 Grab This!